San Bernardino Domestic Violence Lawyer
Criminal Defense for Domestic Abuse Allegations, Arrests & Charges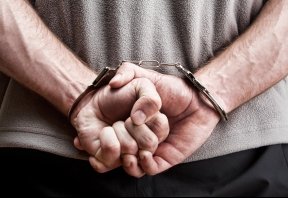 Domestic violence is taken very seriously by law enforcement and prosecuting attorneys. When violence is allegedly committed against a spouse, family member, or other loved one, the police will typically make an arrest at the scene.
They will assess the situation and are required to make an arrest if they have reason to believe that domestic violence occurred. If the police are able to provide sufficient evidence to the prosecuting attorney's office, the prosecutor assigned to the case can decide to press charges – even if the victim does not want to.
Representing defendants across San Bernardino and the surrounding areas in California, the Law Office of Dennis Kuntz is committed to personalized attention and experienced criminal defense counsel in the face of domestic violence charges.
If you want to know how our team can begin fighting for you, please call for a free consultation.
How serious is a domestic violence charge?
Allegations of domestic violence carry major criminal charges and security repercussions. If a culprit has two or more previous convictions of domestic violence, a 3rd charge is prosecuted as a third-degree felony. You should hire a criminal defense lawyer who can challenge the charges early and aggressively to limit the damage.
Your San Bernardino lawyer will gather the necessary evidence for the court to reach a decision with your domestic violence case.
---
Call San Bernardino criminal lawyer Dennis Kuntz today at (909) 200-4045.
---
About Domestic Violence Charges
Domestic violence can be categorized as both physical and non-physical harm or threats of harm. Different levels of crime involves:harming, attempting to harm, or threatening to harm a:
Family member
Spouse
Ex-spouse
Girlfriend
Boyfriend
Another person you are living with
Or have had a romantic relationship with
It is the involvement of a family member or cohabitant that classifies certain acts as domestic violence.
By hiring a qualified lawyer practicing domestic violence and serving San Bernardino, you have a promising determination for your domestic case.
There are many types of criminal acts that may fall under the umbrella of domestic violence charges in San Bernardino:
Physical abuse
Emotional abuse
Child endangerment
Child abuse
Stalking
Harassment
Criminal threats
Why Hire Us?
You need a San Bernardino criminal defense attorney if you have been accused of any kind of domestic abuse. From the moment the police are called to the scene, your rights and freedom are in danger. Even if the call was made in the heat of anger and the alleged victim does not want to move forward with a case against you, the police and prosecuting attorney may have other ideas. Only a skilled domestic violence attorney can protect your rights and interests.
---
Contact our law firm today at (909) 200-4045 and find out how our attorneys can help with your domestic violence case.
---
Mr. Kuntz handled my case professionally and kept me informed of my options from start to finish.

Tom

If you ever find yourself needing a , hard working, loyal, compassionate lawyer, I definitely recommend Dennis.

Former Client

Leave your worries behind

Jennifer
Free Consultations Available
Contact Our Office
Whether you have questions or you're ready to get started, our legal team is ready to help. Complete our form below or call us at (909) 200-4045.