San Bernardino DUI Attorney
Defending Those Who Are Facing DUI Charges in California
Drunk driving arrests, even when they end with "failed" breathalyzer tests, do not need to end in convictions. They do not even need to end in plea bargains. A skilled San Bernardino DUI lawyer can meet with success in securing an acquittal or dismissal of charges altogether – with the right strategy and resources.
Why Choose Us?
At the Law Office of Dennis Kuntz, we are committed to helping drivers at their DMV hearings and in criminal court proceedings related to DUI (driving under the influence).
Because we approach every case with our full attention, our criminal defense attorneys are able to fully understand the facts of the case and can develop more effective defense strategies.
When you work with our firm, you work directly with our founding San Bernardino DUI attorney, Dennis Kuntz. And he is prepared to put his experience to work for you.
Have you been arrested for a DUI? Call the Law Office of Dennis Kuntz today at (909) 200-4045 or contact us online to schedule a free consultation with our DUI lawyer in San Bernardino.
California DUI Laws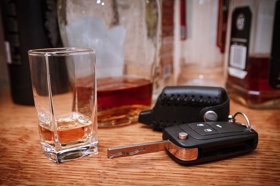 DUI is defined as driving under the influence of alcohol and/or drugs, typically proven by a breath test or blood test. If this test shows a blood alcohol concentration of .08% or greater, the driver is considered to be "under the influence." Drivers can still face DUI charges, however, if field sobriety tests and other conduct show that their abilities are impaired – even if they are under the legal limit.
Penalties for DUI in California
California has strict penalties when it comes to driving under the influence. Depending on various factors such as your blood alcohol concentration percentage, if you have had previous convictions, etc. you could be facing serious fines, jail time, and treatment programs.
Possible Penalties for a 1st, 2nd or 3rd DUI offense:
Driver's license suspension from 6 months up to 10 years
Alcohol assessment and treatment
Alcohol education if you are under 21 years old
Vehicle confiscation
Ignition Interlock Device (IID)
The technical issues involved in DUI cases can make them difficult to defend, but San Bernardino DUI attorney Dennis Kuntz is up to the challenge. He knows how to look for mistakes and misconduct that could turn an "open-and-shut" case in a defendant's favor.
How Long Does a DUI Stay on Your Record in California?
In California, a DUI will stay on your driving record for 10 years but will stay on your criminal record for the rest of your life. After the 10 years have passed, the DUI will no longer be held against you on your driving record.
How do I Get my License Back After a DUI in California?
To get a restricted license in California, you must complete the following:
You must provide proof of enrollment in a licensed California driving under the influence program.
You also have to pay a $125 reissue fee for your license.
Show proof of financial responsibility (SR-22 insurance), and drive only to and from your place of employment or court-ordered program.
Defenses Against DUI Charges
The following may open the door to an effective DUI defense:
A breath test that is administered improperly
A breathalyzer machine that is not properly calibrated
Field sobriety test results that are skewed by inappropriate conditions (busy streets, poor lighting, high-heeled shoes, etc.)
Improper grading of a field sobriety test by the arresting officer
Unlawful police stop (officer did not have probable cause to pull the driver over in the first place)
Failure to read the Miranda warning
Mishandled blood evidence
Contact Our DUI Lawyer in San Bernardino Today!
If you're facing a DUI charge in San Bernardino, you need the experienced DUI lawyer, Dennis Kuntz, on your side. No matter if this is your first DUI charge or you have multiple offenses, we can provide you with the representation you need to ensure your rights and future are protected. We understand that this is a challenging situation, and we are here to deliver you the legal support and guidance you need. To schedule a consultation with our team, please don't hesitate to contact the Law Office of Dennis Kuntz today.
Contact the Law Office of Dennis Kuntz today to get started on your defense with our San Bernardino DUI attorney.
Related Reading
We felt very confident with Mr. Kuntz, and appreciated the lengths he would go to for our case.

Denise

My experience with Mr. Kuntz was a breath of fresh air, and I would definitely recommend hiring a dedicated, genuine attorney like him.

Riley

Leave your worries behind

Jennifer
Free Consultations Available
Contact Our Office
Whether you have questions or you're ready to get started, our legal team is ready to help. Complete our form below or call us at (909) 200-4045.