San Bernardino Traffic Attorney
Protect Your License & Your Freedom after Traffic Crime
The term "traffic crimes" refers to a variety of serious offenses committed on public roadways, including serious misdemeanors or felonies like DUI or vehicular manslaughter. Other traffic crimes include hit and run, reckless driving and racing.
If you were arrested for a serious offense, San Bernardino criminal attorney Dennis Kuntz can work to protect your driver's license and your freedom – both of which may be affected by traffic-related charges in California.
---
The first step is a free consultation – call our San Bernardino traffic crimes lawyer at (909) 200-4045 to get started!
---
How Do You Challenge Traffic Crimes in California?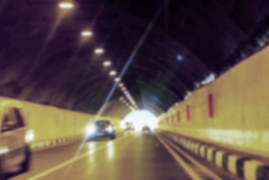 What is unique about many traffic crimes is that a driver will actually face two separate proceedings: one with the Department of Motor Vehicles (DMV) and one in criminal court. The DMV has the power to suspend or revoke your driver's license if you are arrested for certain traffic crimes. With DUI, for example, you may face license suspension if you refuse a breath test or take a breath test that shows a result of .08% or greater.
In criminal court, you will face charges for the violation and may face penalties like:
Imprisonment
Fines
probation
Speak with Our Traffic Violation Lawyer in San Bernardino Today!
Our San Bernardino traffic crime attorney represents drivers at DMV hearings and in criminal court related to traffic crimes. We recognize the importance of positive outcomes in both of these types of proceedings and work tirelessly to seek the best possible result.
The Law Office of Dennis Kuntz represents drivers in San Bernardino who are facing charges involving:
DUI of drugs
DUI causing injury
DUI causing death
Vehicular manslaughter
Hit and run
Reckless driving
Racing
---
Call our firm at (909) 200-4045 to find out more about our services and how our traffic crimes lawyer in San Bernardino can help you.
---